Creamy Clean Cold Makeup Remover
Instructions: This is a rich, cold, cream makeup remover. Our blend of the finest waxes, oils and extracts serves to easily remove any and all cream based and powder based makeups while offering the skin our soothing, gentle blend of aloe and mineral ingredients. Apply with fingertips or cleansing pad using circular motion to gently loosen and remove makeup.
Below are listed all of the important and active ingredients included in our Creamy Clean Cold Cream Makeup Remover (If it is not listed below, it is not in the product):
Mineral Oil: Effective solvent for removing oils, grease and makeup. Size of molecules in mineral oil allow the product to remain on the surface of the skin to do its cleaning without clogging the pores.
Water, Beeswax: Remaining ingredients in the emulsion, give the product its body and feel.
The Fab Five: Aloe Barbadensis Leaf Extract, Allantoin, Malachite Extract, Rhodochrosite Extract, Smithsonite Extract. This proprietary wellness blend of five extracts is included in all of our skin care items. Aloe is a well known plant extract with skin soothing and healing properties that seem somewhat boundless, Allantoin is a soothing and hydrating ingredient, Malachite extract is believed to enhance creativity, Rhodochrosite extract is considered to bring a sense of well being, and finally, Smithsonite is thought to promote harmony. We simply felt that the blend of these five fine ingredients would add value, interest and dimension to each of our Skin Care formulations.
Sodium Borate: For PH regulation to retain a neutral PH in the formula.
Carbomer: Gelling agent
Methylparaben, Propylparaben: Preservatives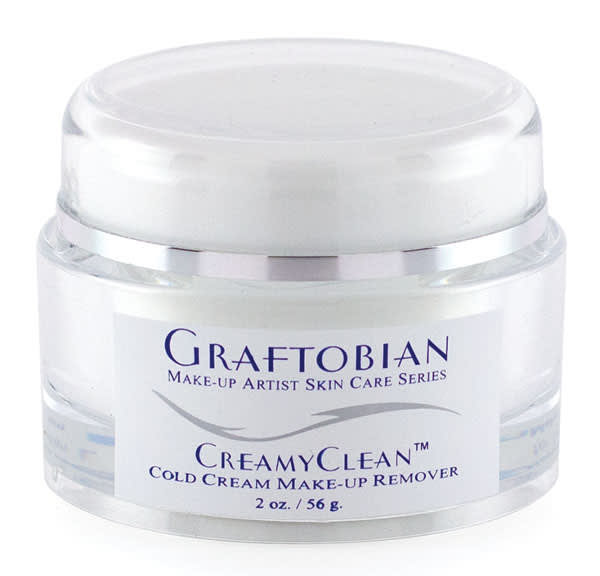 Shop for everything you need to recreate this look
shop now
You may also be interested in...